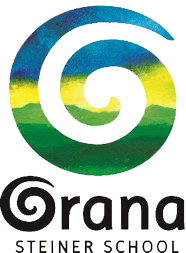 Orana Steiner School (Orana) is an independent, co-educational and non-denominational school set in 16 hectares of unique, natural landscape in Weston, an inner south suburb of Canberra. The school was founded in 1981 and currently has enrolments from pre-preschool to Year 12.
We are seeking an Early Childhood Assistant Educator to support the class teacher in delivering the educational and pastoral care for a mixed age class of pre-preschool, pre-school and kindergarten pupils.
The Early Childhood Assistant Educator is an integral adult in the room and the role requires an understanding of the developmental need of the children ages 3-6 years (we work with the Early Years Learning Framework, National Steiner Curriculum and ACARA). Responsibility of the role includes but is not limited to preparation of activities, and duties such as preparation for meals, cleaning, gardening and washing, and the supervision of children between the ages of three and six, both inside the room as well as outside in the playgrounds.
We expect this position to commence on 12 July 2021 at the beginning of Term 3, 2021. The working hours are Monday – Friday 8.00 AM - 3:15PM, 5 days per week during Term Time. There may be a few occasions that the assistant will be required to work during the school holidays which will be advised by the supervisor in advance. 
Essential Criteria:
Minimum Certificate III in Children's Services; Diploma will be advantageous;
First Aid qualification/s and Certificates in Emergency, Asthma and Anaphylaxis will be desirable;
Currently hold or be eligible for ACT Working with Vulnerable People registration;
Ability to work with the Steiner Early Childhood philosophy and practices and child development;
Ability to provide an appropriate role model for the young child and have a strong commitment to and an understanding of duty of care;
Ability to work in a professional and collegial manner with colleagues;
Ability to plan and work in an organized manner and to self-reflect on professional practices;
Committed to ongoing individual and collaborative professional development;
Good communication and conflict resolution skills;
Ability to support professional relationships with the parents;
Ability to work under direction and be flexible, punctual and calm;
Ability to practice an appropriate standard of hygiene and safe food handling and maintain a clean, safe and orderly environment.
 Our Recruitment Process
Applicants email a current resumé and a covering letter addressing the essential criteria to

This email address is being protected from spambots. You need JavaScript enabled to view it.

. Please ensure your resume covers the following: contact information; employment history; education and qualifications; skills; certifications and registration; achievements and awards; and three referees.
Applications close Sunday 4 July 2021. 
Shortlisted candidates for interview will be notified by the Human Resources and Interviews will be conducted by the Early Childhood Coordinator and Administrator in the week beginning of 5 July
Appointment will be made by Friday 9 July.
 For further information, please contact Kate Lang at This email address is being protected from spambots. You need JavaScript enabled to view it. or phone 02 6288 4283.