Vital Years 2022
"Receive the children in reverence,
educate them in love,
and send them forth in freedom"
Rudolf Steiner
Download: Vital Years 2022 Brochure for detailed information about our Keynote speakers, workshop choices and more.
Important Information: Please Read before Registering
Readings:
1. Essential: Education of the Child in the Light of Spiritual Science by Rudolf Steiner. Edited Version by Nancy Blanning (Download on the Resources/VitalYears 2022 page of the website, accessible following registration).
2. Working with Anxious, Nervous, and Depressed Children by Henning Köhler
Recommended as preparation for Nancy's Keynote Lecture
3. Care and Development of the Human Senses by Willi Aeppli
4. The First Three Years by Karl König
Workshop Resources:
Documents for downloading, including materials required for practical workshops, can be found on the Resources/Vital Years 2022 page, accessible following registration.
Registration Discount pricing:
1. Individual members: Please log in to the website first for Individual Member discount price to be automatically applied. No other discounts apply, please do not use the discount code sent to member organisations for non-individual members use.
2. Staff of Member Organisations (Non individual members): A Discount Code will be provided by email to all member schools, preschools, kindergartens and Steiner/Waldorf organisations, for you to use when completing your registration to receive the discounted price.
Registrants must use their personal email address when registering so that the Zoom link is sent to you personally, not to your organisation.
Please note, joining the Association as an Individual member for 1 year membership is $70.00.
Members discount price for the conference is $200. This is equivalent to the discounted price for non member staff of member organisations. Why not join up, and have the benefit of membership for a whole year! Join Here
Non Members will need to create a Conference Registrants Login to access the Conference pages for Resources, Raffle, and Special Offers, as well as the recordings following the conference.
Individual members will use their Members Login and do not need to set up another login.
3. IASWECE member countries: A Coupon Code will be provided to IASWECE for your members to use. International colleagues needing additional financial assistance please contact us.
Zoom links: Will be sent to participants by email closer to the Conference start date. Please ensure that you register using your personal email address, not the admin email of your organisation.
Enquries:
If you have questions related to the event, contact This email address is being protected from spambots. You need JavaScript enabled to view it.
If you have problems accessing the conference, there will be a technical support contact provided here, closer to the conference launch.
The Vital Years Conference is made possible by SECA
We are grateful to our supporters...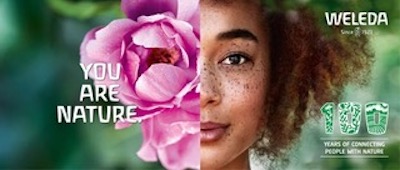 Event Properties
| | |
| --- | --- |
| Event Date | 03-07-2022 9:30 am |
| Event End Date | 05-07-2022 5:00 pm |
| Capacity | Unlimited |
| Cut off date | 01-07-2022 |
| Individual Price | See brochure for details |
| Location | ON LINE CONFERENCE |