Conferences
Subcategories
TOWARD A KINDER, MORE COMPASSIONATE SOCIETY:
Black Lives Matter in Waldorf Early Childhood Classrooms and Communities
Keynote Speaker Laleña Garcia                        February 5-7, 2021 

For list of workshops click here. To view conference schedule click here.
This conference is open to those working in Steiner/ Waldorf Early Childhood programs in North America and IASWECE Member countries.
Individual members of SECA qualify for the WECAN Organisational member discount price. GO to the Members Page for the discount code.
Rudolf Steiner exhorted us as Waldorf educators to "strengthen our capacity for imagination, have courage for the truth, and sharpen our sense of responsibility of soul."
This conference will launch us into a challenging individual and collective exploration of our work, our underlying assumptions, deeply held ideals, and ways of being with children and with others.  We plan to offer post-conference opportunities to continue this work through courses, zoom conversations, and further study.
With all good wishes,
Susan Howard, WECAN Coordinator
| | |
| --- | --- |
| Event Date | 05-02-2021 |
| Event End Date | 07-02-2021 |
| Capacity | Unlimited |
| Individual Price | Go to WECAN website |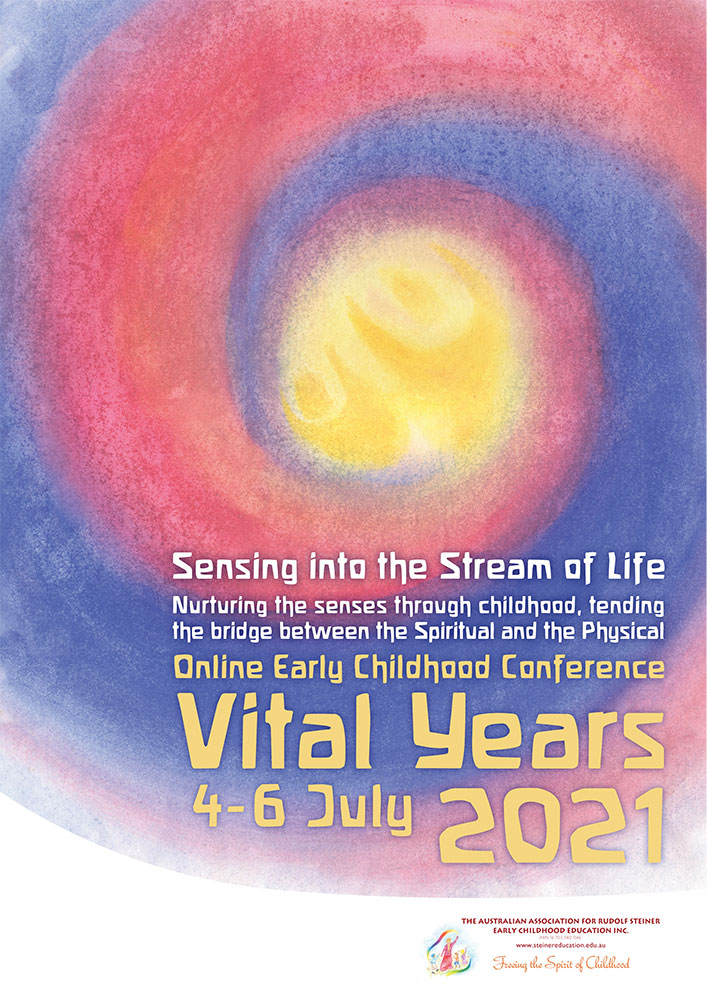 SAVE THE DATE! We are very happy to announce that the Vital Years 2021 conference will be held this year as we had planned. Due to the uncertainty of being able to travel across state and territory borders as the Covid situation further unfolds, we have decided that it will be an online event.
Please watch this space for more information over the next few weeks, as we explore and discover new opportunities for connecting with one another.  The conference will be held from Sunday 4th July until Tuesday 6th July.
best wishes for health and safety to all our friends and colleagues,
from the SECA committee and the Vital Years organisers.
| | |
| --- | --- |
| Event Date | 04-07-2021 |
| Event End Date | 06-07-2021 |
| Capacity | Unlimited |
| Individual Price | To be announced |